There has been so much happening in the YA world that I thought it should be rounded -up into one big post.
1. The Mortal Instruments is becoming a TV series!
What?? It's becoming a television show?? Wasn't it a movie????- All questions I asked myself and I'm pretty sure any other Mortal Instrument fan did too.
Yes there was a movie that come out last year (and it did horribly in theaters
it made only $31 million domestically
), the production house decided to make it into a television show which will begin production in 2015.
Personally, I think that television shows would be a better suited for most novels, due to the HUGE amount of content in book, especially in the Mortal Instrument series. Hopefully the TV show will do better then the movie and follow closely to the book. (I actually lost interest when I was watching the movie, everything was so different and the story line was changed almost completely.)
You can check out more news about the new television show
here
and also read about it more on
Cassandra Clare's tumblr
.
2. Stephanie Perkins' hardcovers get new covers!
Anna
and
Lola's
hardcovers are now going to be published with the new covers and I am personally so trilled.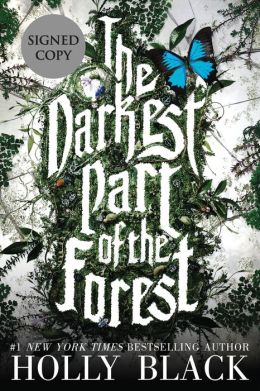 (P.S. From now until October 21, the
PenguinTeen twitter
is hosting a giveaway where you can win the new covers! All you have to do is post a a picture of your Stephanie Perkins books and tag it with #MatchMyIsla)
3. You can preorder Holly Black's new book
The Darkest Part of the Forest
from
Barnes and Noble
and get it signed!
I love having signed books and this is such an easy way to get one. (Of course so is going to
Books of Wonder
, which has TONS of signed books!)
4. Black Widow- #MarvelYA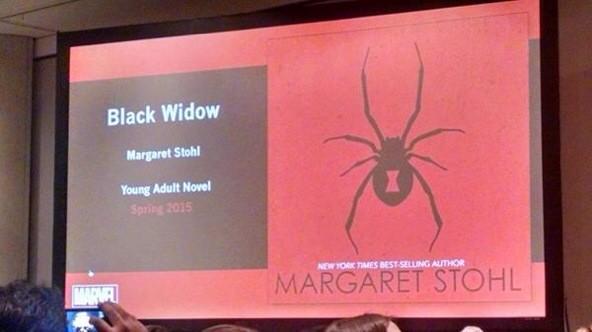 picture taken by @ComicZulia
BLACK WIDOW IS GETTING HER OWN NOVEL. THIS IS NOT A DRILL. Announced at this year's NYCC, Margaret Stohl, (who you probably know as one of the co-writers of
Beautiful Creatures
) is WRITING A BOOK ABOUT BLACK WIDOW. Two of my favorite things (comics books and YA books) are combining into this awesome mush. So excited you guys, I'm so excited. It's coming in 2015 and I will definitly be reading it.
So what are you guys most excited for? What there anything that I missed? Let me know in the comments below!