Waiting on Wednesday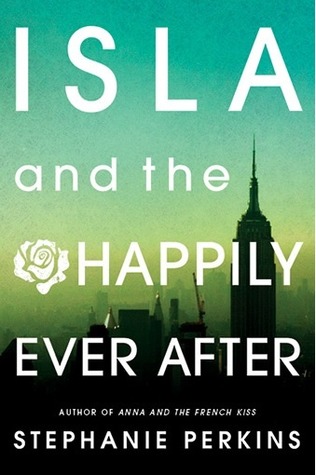 Waiting on Wednesday is a weekly event hosted by Breaking the Spine that spotlights upcoming releases that we're eagerly anticipating.
So this is my first Waiting on Wednesday and I'm picking one that I hope man do I hope I'm going to love- Isla and the Happily Ever After
by Stephanie Perkins
Publication Date: August 14, 2014



Goodreads summary:
From the glittering streets of Manhattan to the moonlit rooftops of Paris, falling in love is easy for hopeless dreamer Isla and introspective artist Josh. But as they begin their senior year in France, Isla and Josh are quickly forced to confront the heartbreaking reality that happily-ever-afters aren't always forever.
Their romantic journey is skillfully intertwined with those of beloved couples Anna and Étienne and Lola and Cricket, whose paths are destined to collide in a sweeping finale certain to please fans old and new.
Why Isla?
Stephanie Perkins is such a fantastic writer! Since I read Anna and the French Kiss, she became one of my favorite authors. And I have a feeling that this might become one of my favorite books. After reading the three chapter except from it, I immediately connected to Isla from the awkward moments to the people -never-pronouncing-my-name-right to the shyness and not-knowing-what-to-say. I can't wait for this final book in the series. (the cameos! the romance! the swooning!)