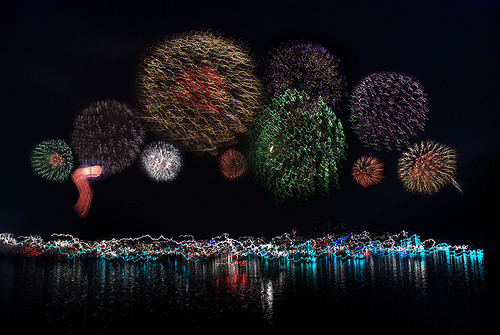 Fireworks for 4th of July & our one month blogiversary! ;)
Happy Independence Day! Hope you guys are enjoying your BBQ and fireworks. :-)
Our one month blogiversary is tomorrow; we officially launched our blog on June 5th! After we attended BookCon with some of our other friends, we were inspired to create a book blog together to express our mutual love for reading. To our followers, thank you for sticking around!
We also hit 1000 page views yesterday, July 3rd!
To celebrate, we are hosting a giveaway for both US and international followers.
Giveaway
The giveaway is for both international and US residents.
Books
a Rafflecopter giveaway