Top Ten Tuesday is a an original feature/ weekly meme that was created at The Broke and the Bookish. Each week a new topic is presented and this week's is:
Top Ten
Favorite TV Shows
(Other types of stories)
Yiling's Picks
This is going to be a hard one due to the (extremely) large amount of TV I watch haha.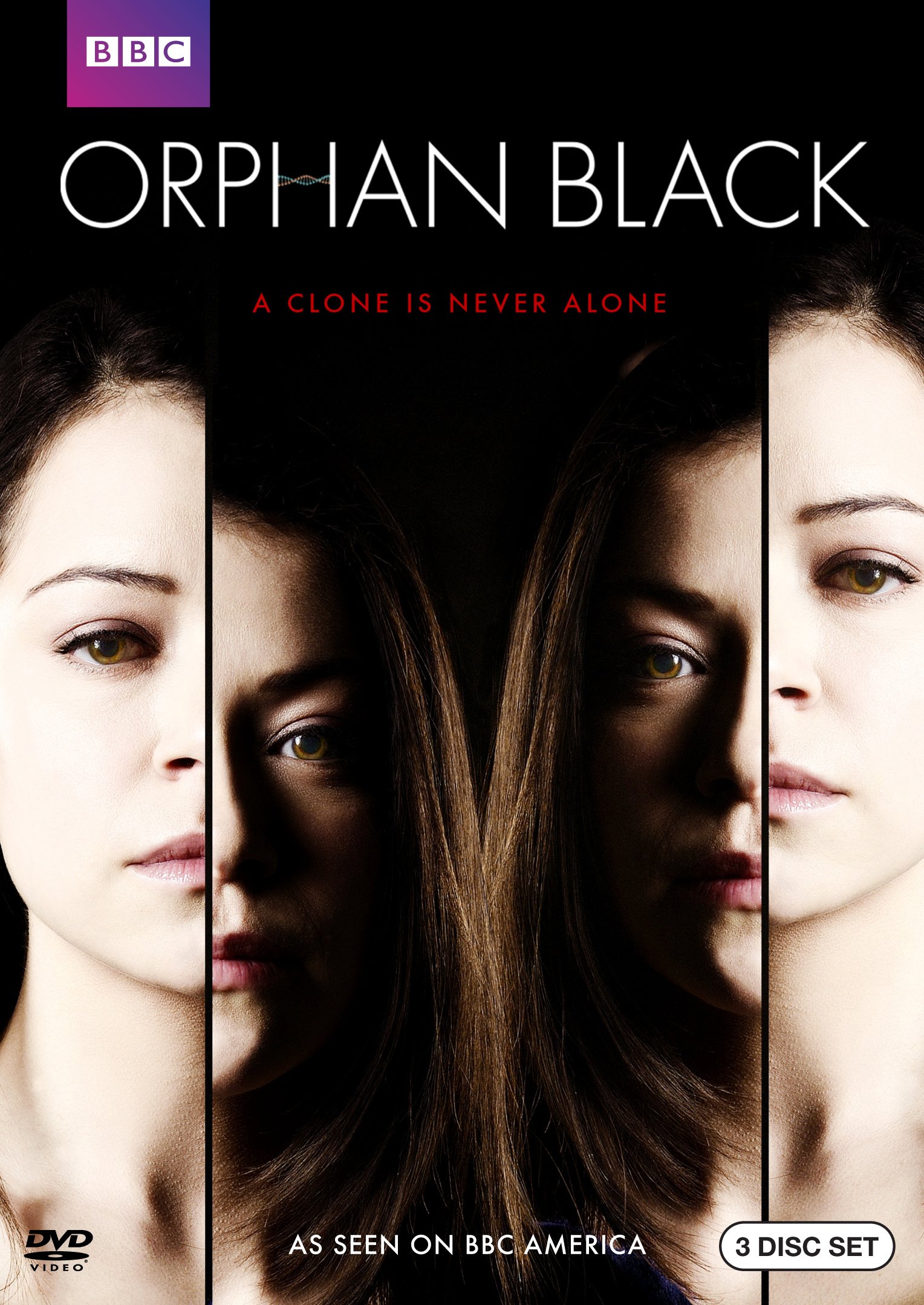 1. Orphan Black- My current favorite and obsession. I like to think that if I were to ever come up with a tv show, it would turn out to be something like Orphan Black. It's intense, kick-ass, smart, and funny. There are so many twists that I never see coming and it has everything that I could ever want in a show.
Tatiana Maslany is brilliant (and I still can't believe that she isn't nominated for an Emmy??)
and so is this wonderful, wonderful show.
2. Friends- I have absolutely no idea how many times I have watched this show. There have been countless re-runs of it on tv (yeah I probably watched all of them) but I still have not gotten tired of it yet. It's one of the funniest shows ever and it never fails to put me in a great mood. I connect so much with all of the characters and urgh I love it so much! (ok this might be my absolute favorite)
3. Young Justice- (nope this my favorite too gahh too many) I actually came across this show when I was obsessed about The Legend of Korra. There were so many people talking about it, so I decided to tune in and oh man am I glad that I did. Yes It's animated, but it's such an amazing show. The storylines amazed me and the characters are so dynamic. Especially for a "kid's show" it deals with a lot of mature topics. I have watched this show countless times and can't believe that it was canceled. (I mean it won a Emmy and has a 8.6 rating on IMDB which is really good.)
4. American Horror Story- After my friends couldn't stop talking about it, I had to watch it. And it was amazing. I'm not that big of a fan when it comes to the horror genre mostly because it's pretty cheesy- people makes bad choices and bad things happen oh no. But I think that the beauty of this show is that it follows a plotline (as opposed to random killings) and it's so interesting to see how it's all going to play out.
5. Chuck- I honestly not sure what I was going to put down for my last choice because there are so many shows that hold this spot for me. But then I remember how I would come home every day to squeeze in a couple extra episodes of Chuck and I feel that I needed to add it to my list. While the show is mainly a comedy, I can still remember how emotional I was when I watched the last episode. Chuck contains all the elements I love- drama, comedy, romance (and yes there were even musical numbers!) and intertwines into such a beautiful story.
Alice's Picks
So I thought this would be really easy, but then I realized it wasn't when I actually started thinking about it.
1. Merlin: Merlin is one of the ones I'm sure is definitely my #1. I still remember turning on the TV one Sunday evening almost five years ago and discovering this magnificent TV show. Although it has been over for a few years now, it will always be my favorites. Legends + magic + hot guys + amazing story line = what's not to like? Besides, Arthur and Merlin have the best bromance ever. <3
2. Legend of the Seeker: I actually found this show by googling "TV shows like Merlin". I found most of the characters likable and it was a perfect mix of action, intrigue, and a dabble of comedy. I haven't actually read any of the books (oh gasp!) since I discovered the show before the books but I hope to one day.
3. Supernatural: Of course this was going to be on here! Who doesn't love the Winchesters? I'm into the paranormal/fantasy theme so this show was probably a given for me, but for some reason I waited until a few months back to watch it. This show has every supernatural/mythical creature you can think of; from vampires to faeries to killer clowns.
4.
Once Upon a Time in Wonderland
: I love Alice in Wonderland and also love the twists they did with this show. I actually ended up liking it better than OUAT. I feel like even the villains, (maybe not Jafar haha) have redeeming qualities and that is what makes them so multidimensional and well-developed. I'm so sad it got cancelled. :-(
5. The Lying Game: Although it is not an original idea, it is the first twin show I've watched and I really liked all the plot twists; they weren't too much or too confusing like PLL.
What are your favorites? Are guys planning on starting on new shows? (Me and my friends are going to start Penny Dreadful this Friday!)