The Summer Blogger Promo Tour is an annual tour hosted by The Book Bratz, where we feature a different blogger each Sunday in July and August. Today we have an interview with Nori from
ReadWriteLove28
in order to get to know her and her blog better! We're so happy to have her featured on our blog.
1. Tell us about yourself! :D
Well hello there! My name is Nori and I'm a book blogger, but I guess you know that already. ;) Hmm, well I have a party poodle named Ellie Mae and I adore her. :) In my spare time, when I'm not reading or writing, you can find me on the computer, watching anime, playing tennis, or organizing- something! I am obsessed with organization, especially online! I love spreadsheets and...well this is getting to be a bizarre introduction. Oops! Okay, so random facts: I like chocolate AND vanilla, I like coffee AND tea, and my favorite color is purple. :)
2. What got you into book blogging?
I actually was debating about starting a blog for a while, and it was going to be a general blog at first. But at the time of starting my blog, I realized that it would be really fun to share my love of reading with everyone else, and so I decided to make it a book blog!
3. So this will probably be the hardest bookish question for any book blogger, but what is your all time favorite book? Just one!
What? No. No. This question should be illegal...There are SO many to choose- how can you force me to pick just one? *ponders* Okay, if I had to pick JUST one, it would probably be Carpe Diem by Autumn Cornwell. It's a hidden gem. READ IT.
4. What is your favorite thing about blogging?
Easy! It's 100% the community. When I started blogging, I had no idea how huge and loving the book community was. I have made so many incredible friends from blogging, and I am extremely grateful for that. I LOVE YOU ALL! <3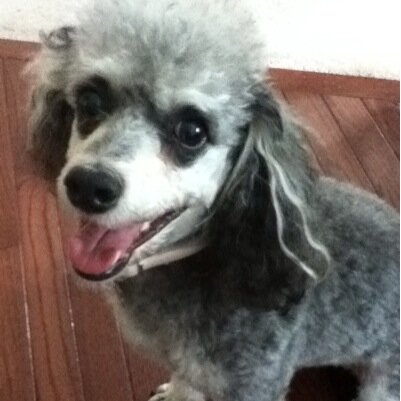 Nori is the blogger at

www.readwritelove28.com

. She is obsessed with her dog, Ellie Mae, food, and

books (of course), especially YA contemporary and fantasy. She is also a beta reader and offers developmental editing services on her blog. In addition, she is the founder of UBUbiz, and will be hosting Bookitcon, a charity book event in August 2015. You can find Nori online on Twitter, Instagram, Goodreads, Pinterest, and her blog.