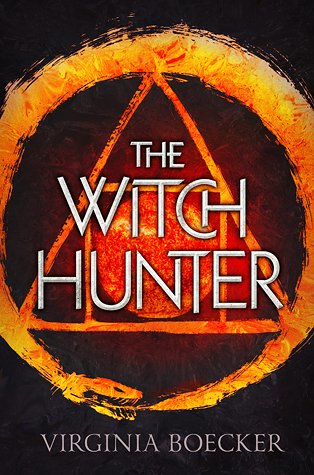 Waiting on Wednesday is a weekly event hosted by Breaking the Spine that spotlights upcoming releases that we're eagerly anticipating.
The Witch Hunter
by Virginia Boecker
Publisher: Little, Brown Books for Young Readers
Publication Date: June 2nd 2015
Elizabeth Grey is one of the king's best witch hunters, devoted to rooting out witchcraft and doling out justice. When she's accused of being a witch herself, Elizabeth is arrested and sentenced to die at the stake. Salvation comes from a man she thought was her enemy. Nicholas Perevil, the most powerful wizard in the kingdom, offers her a deal: he will save her from execution if she can track down the person who laid a deadly curse on him.
As she's thrust into the world of witches, ghosts, pirates, and all-too-handsome healers, Elizabeth is forced to redefine her ideas of right and wrong, of friends and enemies, and of love and hate.
Why The Witch Hunter?
The title immediately captured my attention since I love books/tv shows/movies involving magic and opposition against magic (ex. TV show Merlin, the Study series by Maria V. Snyder, etc) so I want to see how this plays out. The plot is also interesting and the concept of "witch hunters" in YA is pretty unique and something I have yet to see.